About Two Wheels Adventure
"Discover the Best of Ladakh with Two Wheels Adventure - Your Trusted Tour Operator"
Two Wheels Adventure has been recognized as one of the top tour operators in Ladakh since its establishment in 2015, with accolades from the J&K Tourism Department, the All Ladakh Tour Operator Association (ALTOA), and other reputable organizations and companies. Our team of travel professionals offers expert consultancy services to guide customers through their journey, from the initial purchase of services to the achievement of their end goals.
Our aim is not simply to be listed as yet another travel company on the internet, but rather to serve as guides who enhance the traveler's experience of touring Ladakh, leading to a deeper appreciation of its culture. This is our driving force in striving to become the best tour operator in Ladakh.
While we offer customizable trips to meet the specific needs of each individual, our in-house custom-made trips are designed to optimize your time in Leh Ladakh. Additionally, we are dedicated to sustainable eco-tourism in Ladakh and work diligently towards this goal.
TUNDUP YAKPA
TOUR MANAGER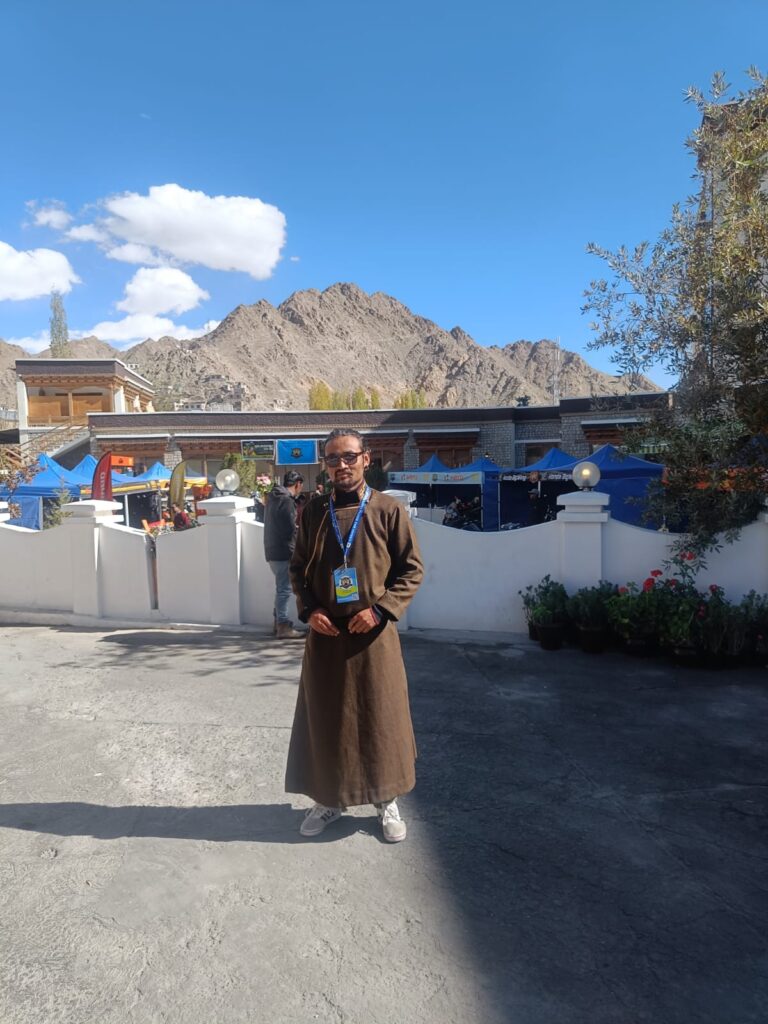 AWARDS, AFFILIATIONS & PRESS COVERAGE
Embark on an unforgettable adventure in Leh Ladakh with a two wheels bike expedition. Research reputable tour operators specializing in this region and prioritize safety and expertise. Choose a tour duration that suits your availability and fitness level, ensuring you can navigate the high-altitude challenges.
Look for itineraries that cover iconic landmarks like Pangong Tso Lake, Nubra Valley, and Khardung La Pass. Confirm if the tour operator provides well-maintained bikes, safety gear, and support vehicles. Compare costs and book your tour, preparing physically and mentally for the journey ahead. Get ready to explore the awe-inspiring landscapes of Leh Ladakh on an epic two wheels bike expedition.